When Should You Use Elastic Shoelaces?
---
---
Are you tired of constantly tying and retying your shoelaces during your workouts or daily activities? If so, elastic shoelaces might be the solution you've been looking for. Elastic shoelaces, also known as no-tie laces, offer convenience, comfort, and style. In this article, we'll explore when and why you should consider making the switch to elastic shoelaces.
1. For Active Lifestyles: A Perfect Fit for Sports and Exercise
For individuals with an active lifestyle, elastic shoelaces can be a game-changer. Whether you're a runner, hiker, or gym enthusiast, these laces provide a secure fit without the need for constant adjustments. The stretchy nature of elastic laces accommodates the natural movement of your feet, ensuring a snug yet flexible fit. Say goodbye to the hassle of stopping mid-run to retie your shoelaces.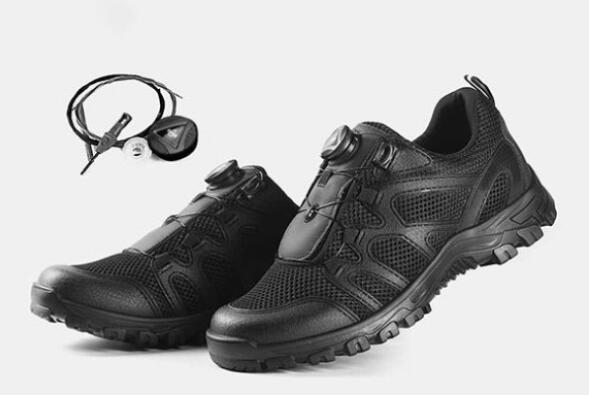 2. Accessibility and Convenience: Ideal for Individuals with Mobility Issues
Elastic shoelaces are a fantastic option for those with mobility challenges. For individuals who find it difficult to bend down and tie traditional laces, no-tie elastic laces offer a hassle-free alternative. The ease of slipping into shoes without the need for intricate lacing makes them a practical choice for people of all ages, including children and the elderly.
3. Fashion and Style: Elevate Your Footwear Game
Beyond their practical benefits, elastic shoelaces have made a mark in the world of fashion. Many popular sneaker brands now incorporate elastic laces as a stylish and trendy option. Whether you're looking to add a modern twist to your athletic shoes or want a sleek look for your casual sneakers, elastic shoelaces come in various colors and styles to suit your fashion preferences.
4. Children's Footwear: Simplifying Mornings and School Days
Parents know the daily struggle of getting kids ready in the morning, and shoelaces can be a major factor in slowing down the process. Elastic shoelaces for children's footwear not only save time but also eliminate tripping hazards associated with untied laces. This makes them an excellent choice for school shoes and playground activities.
5. Travel-Friendly Option: Streamlining Airport Security Checks
Frequent travelers can benefit from the convenience of elastic shoelaces. When passing through airport security, the need to remove shoes is common. With no-tie laces, slipping shoes on and off becomes a breeze, allowing for a smoother and more efficient security check.
Choosing the Right Supplier for Your Elastic Shoelaces
As you consider making the switch to elastic shoelaces, finding a reliable supplier is crucial. Look for a supplier with a diverse range of colors and styles to match your preferences. Additionally, check for reviews and testimonials from other customers to ensure the quality and durability of the elastic laces.
Conclusion: Embrace Convenience and Style with Elastic Shoelaces
In conclusion, elastic shoelaces offer a versatile solution for individuals across various lifestyles. Whether you're an athlete looking for performance benefits, a parent seeking convenience for your children, or a fashion enthusiast wanting a trendy alternative, no-tie laces have you covered. Make the move to elastic shoelaces today and experience the comfort and ease they bring to your daily footwear routine.
If you're ready to explore the world of elastic shoelaces, contact us for a wide selection of high-quality options. Our experienced team is dedicated to providing you with the best in comfort, style, and convenience. Make the switch and say goodbye to traditional laces – your feet will thank you!
---