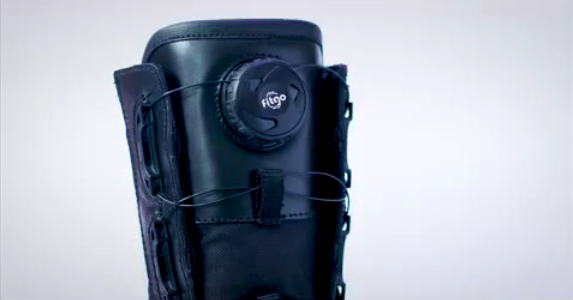 HOW DOES IT WORK?
↵HOW DOES IT WORK? Although the quick lacing system is individually customized for each unique equipment and different application areas, they all consist of four integral parts: miniature adjustable knobs, which are clamped on the sewing base for easy disassembly and assembly, and are super strong lightweight nylon lace and low friction lace guide or webbing lace. Each configuration is optimized to improve the accuracy, adaptability and fine-tuning of the system.
More

FITGO TECHNOLOGY INNOVATION
We have been focusing on product experience, innovative product performance and comfort, what does that mean?
For consumers, it means that Fitgo can greatly improve the performance and value of the equipment, and with a better experience.
Keep this state continuously, so you can loosen or tighten your equipment quickly and easily in any state. one step faster, longer stable performance, and win more applause.
IMPROVE PERFORMANCE AND VALUE

STRUCTURE
Fitgo has a professional innovation and prototype structure design team.Under System R&D innovation,we provide a complete set of fast solutions.Whether it's market research or cooperation with well-known brands,we are committed to the development and manufacture of the most convenient and best intelligent system, which is also our mission.By providing a complete set of solutions for the equipment, the pain points are solved and the performance is also improved simultaneously. It let the customer obtain the super experience sense.
DIVERSIFIED DESIGN MEETS DIVERSIFIED CONSUMER NEEDS

CONFIGURATION
Fitgo System has the advantages of free micro-adjustable at any time, precise locking force and adjustability. It can be easily adjusted to a suitable tightness, which greatly improves the comfort of the equipment. Once adjusted, it will maintain this state. Through different configuration designs, different experience is obtained. Under different working principles, the four core integral parts play a major role.
FOUR CORE INTEGRAL PARTS

PARTS
Fitgo System is composed of a micro-adjustable dial, sewing base,nylon or webbing lace, and low-friction lace guides. Although Fitgo System has a different design scheme according to each product, it is composed of four core integral components. The sewing base part can be designed to be sewn on the tongue, outer side or back heel. The dial part is installed on the sewing base and easy to disassemble. Micro-adjustable knob, and super-strong lightweight nylon or webbing laces, and low-friction lace guides, each accessory is optimized for matching to improve the precision, comfort and adaptability of the equipment, so as to achieve the ultimate experience without pressure or constraint.
FITGO STORY
We pursue innovation and provide the best lacing solutions.
Founder Mr. Albert
Because I was tired of the time wasted by traditional laces, disappointment was turned into a driving force for innovation.
The idea of Fitgo system comes from the peaks of Wutong Mountain in Shenzhen. It improves the performance of the equipment quickly, comfortably and safely, and also brings the ultimate experience without pressure and restraint.
More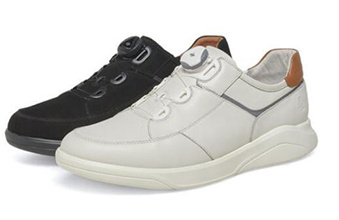 Comparing the BOA Lacing System to Normal Laces
---
The choice between the traditional method of lacing shoes and the innovative BOA lacing system is not merely about aesthetics – it's about embracing a new level of convenience, comfort, and performance. While both methods serve the purpose of securing your footwear, they differ significantly in their mechanics and benefits. In this article, we delve into the comparison between the BOA lacing system and normal laces to highlight the advantages that set them apart.
---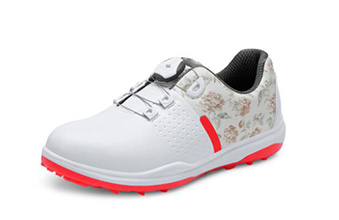 How Does the BOA Closure System Work?
---
The BOA closure system has revolutionized the way we secure our shoes, offering a blend of convenience, performance, and personalized fit. This innovative lacing solution, developed by BOA Technology Inc., has garnered widespread attention for its unique mechanism. In this article, we delve into the mechanics of the BOA closure system to uncover how it works its magic, ensuring an unparalleled footwear experience.
---

What is the BOA Lacing System?
---
In the world of footwear innovation, the BOA lacing system stands as a remarkable advancement that has transformed how we lace up and secure our shoes. With its sleek design and unique functionality, the BOA system has become synonymous with comfort, convenience, and precision. In this article, we explore the ins and outs of the BOA lacing system, uncovering how it redefines footwear fit and performance.
---