Why You Shouldn't Train in Elastic Laces
---
---
Elastic laces, also known as no-tie laces, have gained popularity for their convenience and ease of use. While they may seem like a practical solution, there are instances where training in elastic laces might not be the best choice. In this article, we'll explore the reasons why you should reconsider using elastic laces for your training sessions.
1. Lack of Customization: Sacrificing Fit for Convenience
One of the drawbacks of elastic laces is the limited adjustability compared to traditional laces. Training shoes require a precise fit to support the feet during various movements. Elastic laces, being one-size-fits-all, may not provide the tailored fit necessary for effective training. The compromise in fit could lead to discomfort and even potential injuries during intense workouts.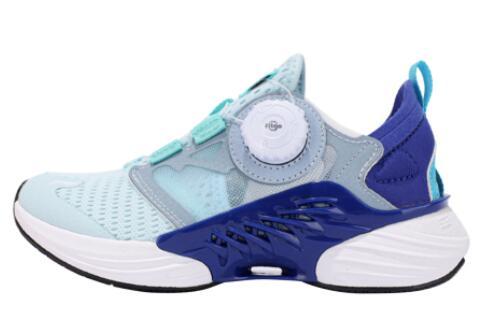 2. Reduced Stability and Support: Compromising Performance
Athletes and fitness enthusiasts rely on their footwear to deliver stability and support during training. Elastic laces, designed for quick and easy wear, may compromise the shoe's stability. This reduction in stability can impact your performance, especially during activities that involve lateral movements, jumps, or quick changes in direction.
3. Potential Slippage: Security Concerns during High-Intensity Workouts
Intense training sessions involve dynamic movements that can put stress on your shoes. Elastic laces may be prone to slippage, especially during high-impact activities. The last thing you want during a workout is to be constantly adjusting your shoelaces. This distraction not only affects your focus but also poses a safety risk.
4. Durability Issues: A Shorter Lifespan for Elastic Laces
While elastic laces offer convenience, they may not be as durable as traditional laces. Repeated stretching and pulling during training sessions can lead to quicker wear and tear. This means you may find yourself replacing your elastic laces more frequently, adding to the overall cost and inconvenience.
5. Aesthetic Limitations: Style Sacrificed for Convenience
Training gear is not just about functionality; aesthetics also play a role. Elastic laces, designed primarily for ease of use, may lack the stylish appeal that many athletes and fitness enthusiasts seek. Traditional laces often offer a more polished and customizable look that complements your overall training attire.
Considering Alternatives: Striking the Right Balance
While the convenience of elastic laces is appealing, it's essential to weigh the pros and cons based on your specific training needs. For activities that demand precision, stability, and a customized fit, traditional laces may still be the better choice. Striking the right balance between convenience and performance is crucial for a successful and injury-free training experience.
Choosing the Right Supplier for Your Training Gear
If you've decided that elastic laces are not the best fit for your training regimen, it's important to source high-quality traditional laces. Choosing a reputable supplier ensures that you get durable, customizable, and stylish laces that meet your specific training requirements.
Conclusion: Making Informed Choices for Optimal Training
In conclusion, while elastic laces offer convenience, they may not be the ideal choice for everyone, especially those engaged in rigorous training. Consider the specific demands of your workouts and choose footwear accessories that enhance rather than compromise your performance. If you're looking for reliable and durable traditional laces, contact us for a wide selection that combines functionality with style. Your training gear deserves the best – make an informed choice today.
---