When Should You Use Speed Laces?
---
---
In the fast-paced world we live in, convenience and efficiency are essential, even down to the shoes we wear. This is where speed laces come into play, offering a quick and hassle-free way to secure your footwear. But when exactly should you opt for this modern lacing solution? In this article, we'll explore different scenarios in which using speed laces can greatly enhance your footwear experience.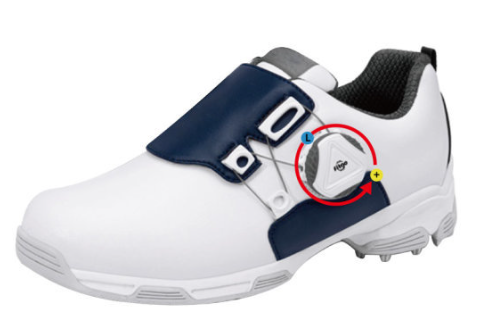 1. Sports and Active Pursuits: A Game-Changer for Performance
For athletes and active individuals, every second and every movement count. Speed laces shine in this arena by providing a secure fit that can be quickly adjusted on the go. Whether you're into running, cycling, or any other sport that demands swift movements, speed laces eliminate the need for frequent retying or readjusting. The precise tension control of speed laces ensures that your shoes stay snugly in place, preventing unnecessary distractions and maximizing your performance.
2. Travel and Commuting: Effortless On and Off
When you're traveling or commuting, the last thing you want is to struggle with tying and untying your shoes repeatedly. Speed laces come to the rescue by allowing you to slip your shoes on and off effortlessly. This is particularly handy when going through airport security or when you need to quickly change your footwear for different environments, like going from outdoors to indoors.
3. Outdoor Adventures: Embrace the Great Outdoors
Whether you're hiking, camping, or exploring the wilderness, the adaptability of speed laces is a boon. These laces ensure a secure fit while also offering the flexibility to adjust the tension based on the terrain or your comfort level. With speed laces, you won't need to pause your adventure to retie your shoes or worry about loose laces getting caught on branches and rocks.
4. Fitness Classes and Workouts: Focus on What Matters
Fitness classes and workouts demand your full attention, and fumbling with traditional shoelaces can disrupt your flow. Speed laces provide a seamless solution, allowing you to focus entirely on your workout without the distraction of loose or untied laces. With a simple pull and lock mechanism, you can achieve the perfect fit and forget about your footwear throughout your exercise routine.
5. Casual and Everyday Wear: Comfort Meets Style
Speed laces aren't just for high-intensity activities; they're also suitable for everyday casual wear. They offer a combination of comfort and style, making them an ideal choice for those who value convenience without sacrificing aesthetics. Whether you're running errands, meeting friends, or simply going about your day, speed laces provide a hassle-free way to complete your look.
6. Adaptive Needs: Accessibility and Ease
For individuals with mobility challenges or conditions that make traditional laces difficult to manage, speed laces offer a practical solution. The easy-to-use pull-and-lock mechanism eliminates the need for intricate knot-tying, making them a more accessible option for people of all abilities.
Conclusion: Finding Your Fit with Speed Laces
In a world where time is of the essence and convenience reigns supreme, speed laces emerge as a game-changing innovation in footwear technology. Their versatility spans a wide range of activities and lifestyles, catering to the needs of athletes, adventurers, commuters, and anyone seeking a hassle-free footwear experience. From enhancing performance to accommodating accessibility needs, speed laces prove that comfort, efficiency, and style can coexist seamlessly. So, whether you're gearing up for a marathon, embarking on a nature expedition, or simply tackling your daily routine, consider giving speed laces a try – your feet will thank you. We are a lacing system supplier. If you are interested in our products, please contact us now!
---