What is a Speed Lacing System?
---
---
In the world of footwear, comfort and convenience are paramount. One innovation that has transformed the way we put on and secure our shoes is the speed lacing system. This revolutionary approach to fastening shoes has gained widespread popularity due to its efficiency, ease of use, and customizable fit. Let's delve into the details of what a speed lacing system is and how it has revolutionized the footwear industry.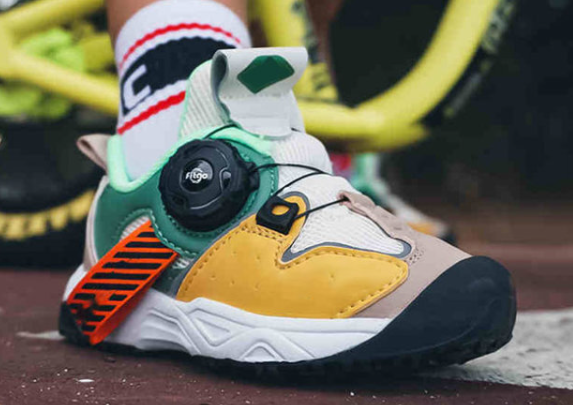 The Basics of Speed Lacing

The speed lacing system is a method of securing shoes that eliminates the need for traditional shoelaces and knots. Instead, it employs a mechanism that utilizes specialized laces and tension components to quickly and securely tighten the shoe around the foot. This is achieved by a simple pull-and-lock mechanism that provides a snug fit with minimal effort.

Components of a Speed Lacing System

Speed lacing systems consist of several key components:
Laces: Specialized laces are made from durable materials that resist stretching, ensuring a consistent fit over time.
Locking Mechanism: The heart of the speed lacing system is the locking mechanism. This is usually a small device integrated into the shoe, often positioned at the top or along the sides of the shoe. When the laces are pulled, the locking mechanism secures the desired tension until released.
Tensioners: Tensioners, also known as lace loops or eyelets, are strategically placed on the shoe to guide the laces through and allow for even distribution of pressure across the foot.

Advantages of Speed Lacing Systems

The adoption of speed lacing systems has brought about a range of benefits:
Quick and Easy: The most obvious advantage of speed lacing systems is their speed and simplicity. Donning a pair of shoes becomes a hassle-free task, making them ideal for athletes and anyone on the go.
Customizable Fit: Speed lacing systems allow for precise adjustments to the fit of the shoe. Users can easily tighten or loosen the laces to achieve their preferred level of comfort and support.
Consistent Pressure Distribution: Traditional laces can create pressure points or uneven tightness. Speed lacing systems distribute tension evenly across the entire foot, enhancing comfort and reducing the risk of discomfort during prolonged wear.
Ideal for Sports and Outdoor Activities: Athletes and outdoor enthusiasts appreciate the quick adjustments that speed lacing systems offer during intense activities. This minimizes the need for mid-performance adjustments and potential distractions.
Aesthetic Appeal: The absence of dangling shoelaces enhances the aesthetics of footwear, offering a cleaner and more streamlined look.

Different Types of Speed Lacing Systems

Various brands have developed their own variations of the speed lacing system. Some popular types include:
BOA System: The BOA system uses a dial to adjust tension, providing micro-adjustments for a precise fit. It's often used in performance-oriented footwear.
Quicklace System: Widely used in trail running and hiking shoes, the Quicklace system employs a one-pull mechanism that tightens the laces evenly.
Lock Laces: These are elastic laces with a locking mechanism, allowing wearers to slip shoes on and off without retying them. They are commonly used for casual and athletic shoes.

In Conclusion

The speed lacing system represents a remarkable advancement in footwear technology, catering to the demands of modern lifestyles and active individuals. Its combination of convenience, comfort, and customizable fit has elevated the shoe-wearing experience. As technology continues to evolve, it's likely that we'll see even more innovative variations of this system, enhancing not only how we wear shoes but also how we approach footwear design as a whole. We are a lacing system supplier. If you are interested in our products, please contact us now!
---