How Do You Adjust Speed Laces?
---
---
Speed laces have transformed the way we approach footwear, offering a convenient and efficient alternative to traditional lacing systems. One of the key advantages of speed laces is their ability to provide a snug and customizable fit. But how exactly do you adjust speed laces to achieve that perfect balance between comfort and support? In this article, we'll guide you through the steps of adjusting speed laces for an optimal fit.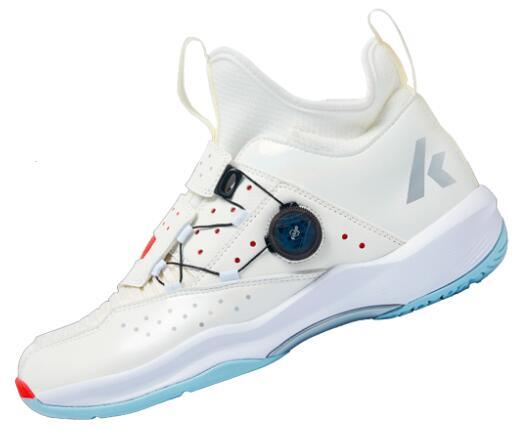 1. Understand the Components: Anatomy of Speed Laces
Before diving into the adjustment process, it's essential to familiarize yourself with the key components of speed laces:
Laces: These specialized laces are typically made from durable materials that resist stretching over time.
Locking Mechanism: This is the heart of the speed lacing system. It could be a dial, a toggle, or a locking mechanism integrated into the shoe design.
Tensioners: Also known as lace loops or eyelets, these guide the laces through and help distribute tension evenly.
2. Put on Your Shoes: Start with a Comfortable Base
Begin by putting on your shoes with the speed laces loosely fastened. This will provide a baseline fit to work from.
3. Tighten Gradually: Achieving the Right Tension
To adjust the tension, gently pull on the laces using the locking mechanism. The key is to tighten gradually, making small adjustments while checking the fit. Avoid pulling too hard initially, as this can create discomfort.
4. Feel for Snugness: Finding the Sweet Spot
As you tighten the laces, pay attention to how the shoes feel on your feet. You're aiming for a snug fit that holds your foot securely in place without causing any pinching or discomfort. The shoes should feel comfortably supportive, not overly tight.
5. Walk Around: Test the Fit in Action
After making adjustments, take a few steps to assess how the shoes feel while walking. This will give you a better sense of whether you've achieved the desired fit. If you notice any pressure points or areas of discomfort, it's a sign that further adjustments are needed.
6. Micro-Adjustments: Fine-Tuning with Precision
Many speed lacing systems, such as the BOA system, allow for micro-adjustments. This means you can make small changes to the tension for a precise fit. Use this feature to fine-tune the fit according to your preferences.
7. Balancing Tightness: Equal Pressure Distribution
Ensure that the tension is distributed evenly across the shoe. You don't want overly tight areas that create pressure points. Adjust the tensioners as needed to achieve a balanced fit.
8. Lock in Place: Securing the Fit
Once you're satisfied with the fit, lock the laces in place using the locking mechanism. This will prevent the laces from loosening during wear.
9. Test and Reassess: Wear and Make Final Adjustments
Wear the shoes for an extended period, such as a walk or a short activity, to see how the fit holds up over time. If you notice any discomfort or areas of concern, make final adjustments as necessary.
10. Experiment and Personalize: Finding Your Sweet Spot
Keep in mind that adjusting speed laces might take some experimentation. Everyone's feet are unique, and personal preferences vary. Take the time to find the tension and fit that work best for you.
Conclusion: Your Path to Customized Comfort
Adjusting speed laces is a skill that combines science with personal preference. The beauty of these lacing systems lies in their ability to offer a customized fit that caters to your specific needs. By understanding the components, making gradual adjustments, and fine-tuning the tension, you can master the art of perfect fit. So, whether you're hitting the track, embarking on an adventure, or simply strolling through your day, harness the potential of speed laces to ensure your footwear is not just comfortable, but tailor-made for you. We are a lacing system supplier. If you are interested in our products, please contact us now!
---